Boutique Design Development Process
Our Boutique Design Process is the most involved process because we offer you so much with this feature rich package. Everything is customized to your practice. Everytime we create something for your Boutique Design, we ensure you are fully satisfied with it before we move onto the next step in our process. Since there are so many interactive features, design aspects, and content writing in the Boutique Design, we have created a flow chart so you can see how much time and effort goes into creating you an elegant and efficient website.
Three Point Practice Analysis: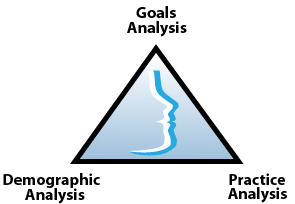 Through our one-on-one teleconference we learn the finer details about you, your team, your practice, your patient demographic, and the oral and maxillofacial procedures you offer.

In addition to this necessary factual information, we also learn about the softer aspects of what makes your practice unique. We learn about your practice philosophies, your values, and your promise to your patients.

Our objective is to identify what has been attracting patients and referring doctors to your OMS practice. Through this practice analysis our creative team is inspired to develop a website that is an accurate reflection of the practice you have worked diligently to build and grow.
Logo And Image Development: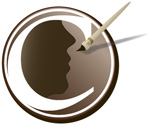 If you don't already have a logo, we can design one for you! A logo is an integral part of your oral surgery practice image. It demonstrates higher credibility and a stronger feeling of establishment. A graphical logo gives your practice a unique image and communicates an unspoken message to your patients of either warmth, friendliness, elegance, or any other feeling you would like to identify your practice with.

The visual impact of a logo will make it easier for referring doctors and patients to remember your practice. Our creative team takes the time to develop a logo that best suits you and is a hallmark of your Oral Surgery practice for years to come.

Logo and Image development can also be added to the Inspired package and is included with every Boutique Design Package at no additional fee.
Concept Design: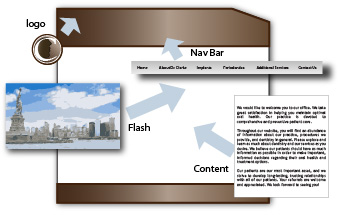 Following the practice analysis, our creative team designs three concepts for your new website. Our objective is to create a website design that your entire team will be proud to share with patients and referring doctors.

With every Boutique and Inspired Design we integrate professional photography, with your choice of community or area landmarks, photos of your practice, or lifestyle photos of people that represent your patient demographic.
Concept Revisions: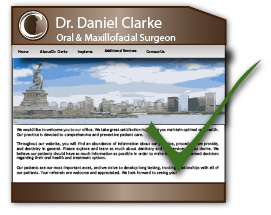 We are dedicated to developing a website you will be proud of, and we will design initial concepts until you are completely satisfied. We welcome feedback, and we will never rush you to accept a website concept that you don't absolutely love.
Content Development: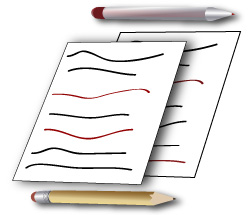 In our Boutique Design, we write all your content to best reflect you and your practice, and to bring more focus to the oral and maxillofacial procedures that you would like to do more of. Our patient education content is specifically written so that your patients understand OMS procedures and are alleviated of any concerns they may have with undergoing the required treatment.

You can also include search engine optimization to dramatically increase the visibility when referring doctors or patients are looking for you on the web!
Content Approval: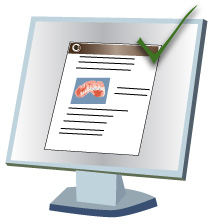 We send all content pages to you for final approval, allowing you to review and refine all content prior to website development. We encourage you to make as many revisions to the content as you like during this phase.
Site Development: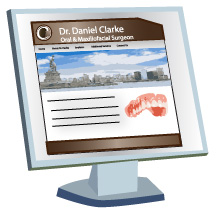 After all approvals for the website design and content are received, we then begin the process of constructing every page of your website with a temporary site created for your review.

Get Your Free Website Evaluation Today